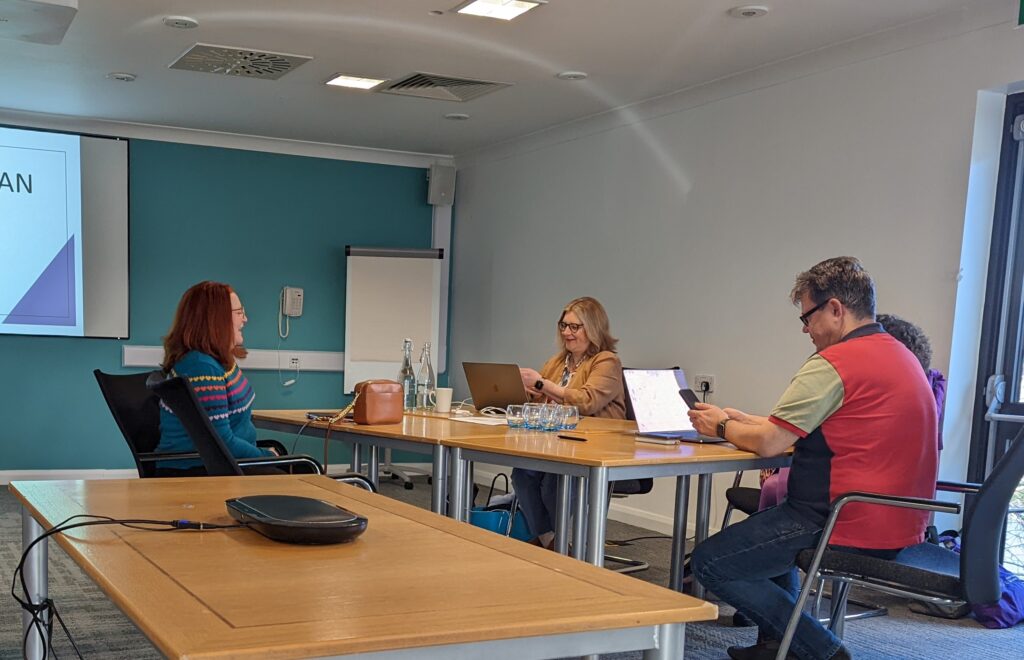 The CHULS Annual Residential took place in a hybrid format on 24th and 25th February 2022 at Radcliffe House, University of Warwick. This was, for many in-person attendees, the first face-to-face event since CHULS held the Annual Residential in February 2020, before the nation (and most of the world) entered a period of stringent Covid-19 restrictions on individual and professional liberty.
The Annual Residential got underway, following some welcoming comments from Penny Carey (Chair of CHULS), with the plenary talk. This was delivered by Professor Philip Plowden, Vice Chancellor, Birmingham City University, entitled 'Law, Law Schools and Leadership'. The talk was an inspired mix of the Professor Plowden's personal journey through leading a Law School and beyond and the challenges that HEIs, and Law Schools in particular, have faced, now face and will face in the future. Headlines included the widening access agenda, challenging regulation and the pressure to continue to grow (as Law Schools are often income engines for Universities) alongside projected interest and uptake in legal studies. The importance of 'managing up' was stressed, as well as recognising that a case needs to be made for Law and what Law is within HEIs, and that is not to stress subject specialism (as every discipline does so).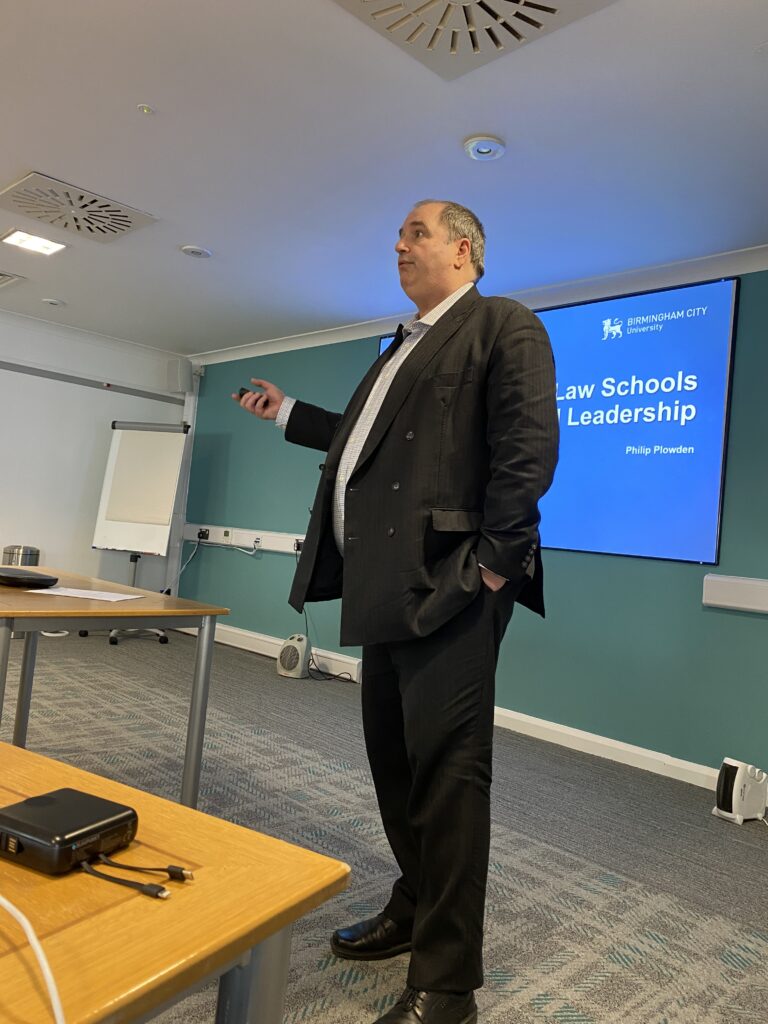 Suitably stimulated, participants engaged in a series of breakout discussion sessions, facilitated by various members of the CHULS Executive. Topics covered included reactions to matters arising from the plenary session, as well as perennial concerns around the SQE, as well as issues around managing Law Schools in a post-C19 environment, particularly in relation to the health and wellbeing of staff and students, as well as the use of estates and managing formal flexible-working policies. Feedback from the discussion was very rich indeed, but one underpinning theme, highlighted by issues around decreasing NSS scores, completion rates, SQE I outcomes, was the need for Law Schools need to concentrate on getting the fundamentals of the staff and student experience right. It can be hard to maintain this focus against competing demands, such as retaining the best from the pedagogic developments than happened from purely online and hybrid delivery methods. Some thought was also given to the currency and future of law degrees, if the impact of the passing of QLDs is understood. In that respect, the work of the Advisory Group on the QAA Benchmark Statement in Law, was considered important.
Ishan Kolhatkar from Inspera, a cloud-based online digital assessment platform, gave a presentation on the benefits of their platform (already used at some UKHEIs), which was followed by the CHULS Annual General Meeting. This brought the formal business of the day to an end, but for those in attendance in person, from 1830 there was a wine reception, sponsored by Inspera, https://www.inspera.com, followed by the residential dinner.
Day two started with the second plenary of the conference, chaired by Penny Carey and led by Professor Debra Morris, Director of the Charity Law Unit at Liverpool Law School, University of Liverpool. Professor Morris spoke with enthusiasm about 7 years a Dean: Lessons Learned offering advice and wisdom. Following thoughtful questions and answers, and after coffee and tea, the conference turned to further 'provocations' from heads of law around the country and their discussions. Provocation topics on day two focussed on external perspectives and included: what the appropriate 'post Brexit' title for European Law should be; whether it was time for LLBs to have more of a global outlook; and expanding the boundaries of the legal classroom and teaching current LLB students, for example, in site specific locations like court buildings and prisons.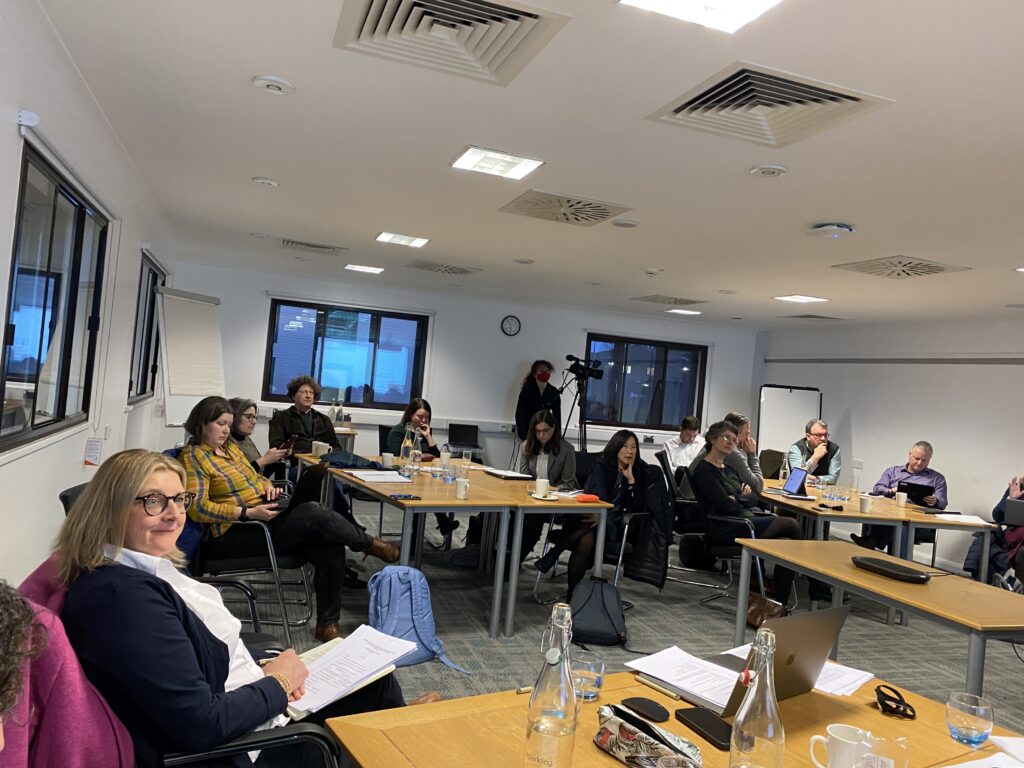 A farewell lunch was served at 12.30pm before delegates wended their way homeward.
Professor Warren Barr
Professor Deveral Capps